1972 Baja Bronco
UPDATE 1/11: 4-speed Baja Restoration, the Chassis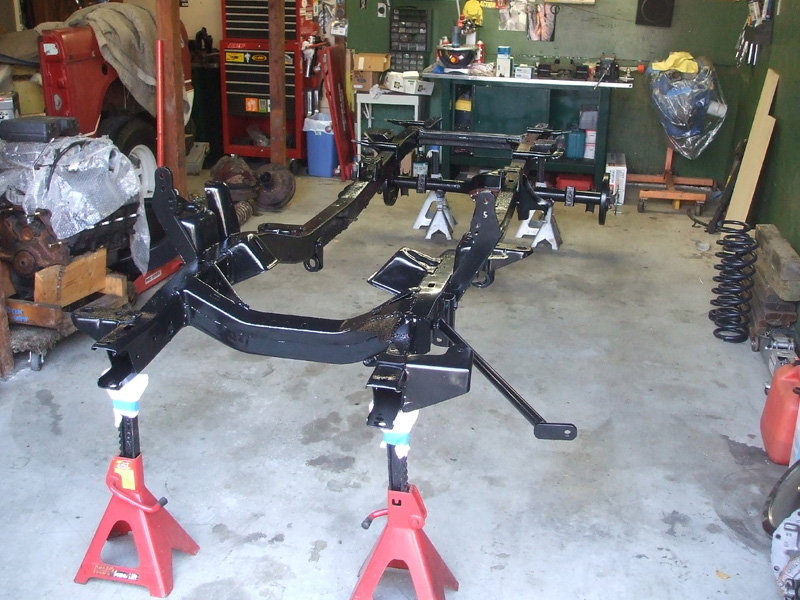 I know, it's way past time for a new update on this truck. The good news is that I have been working on it since the last update, so there are things to show. First of all - as you can see, the frame is out of our parts room and ready to be assembled.
The original front gears were checked and installed in the houseing with fresh bearings and seals and the pattern checked. The bolts were refinished and installed with a new front NOS cover from Dana.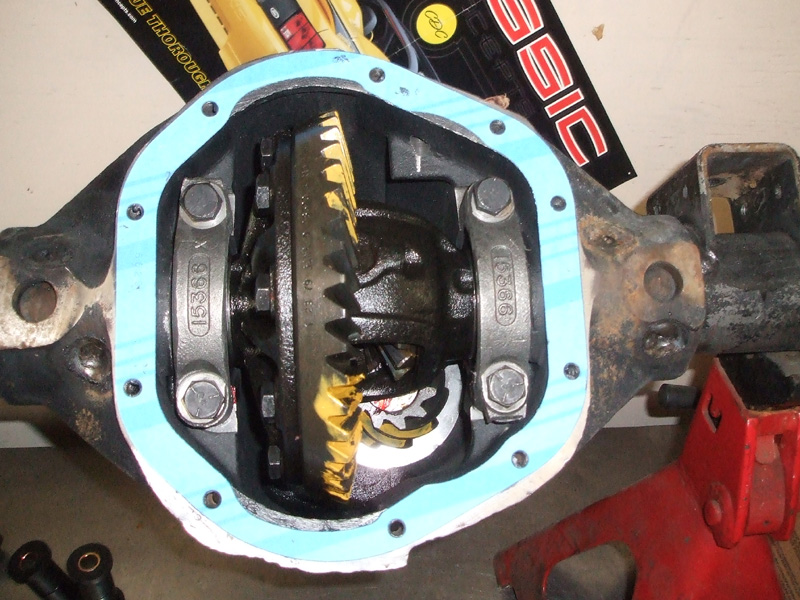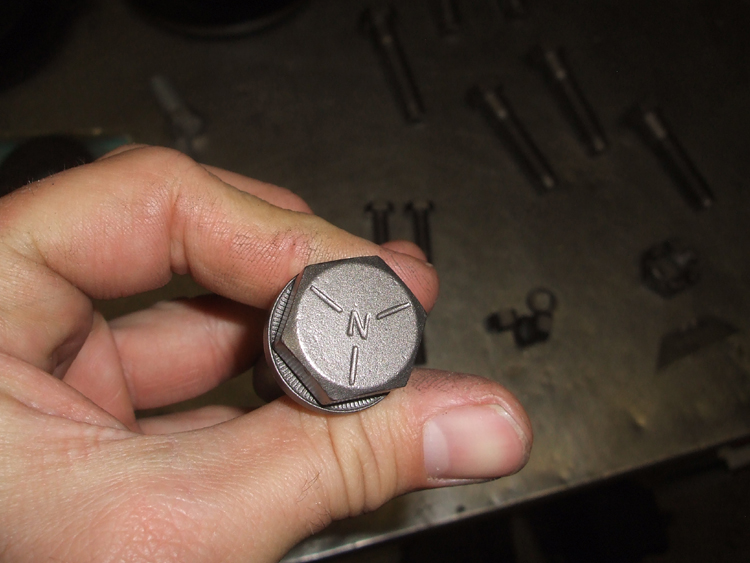 All the hardware for the chassis was stripped, cleaned and reconditioned before re using in assembling the chassis. No hardware store hardware was used on the chassis, as I wanted it to appear as factory as possible.
Slowly but surely it starts to take shape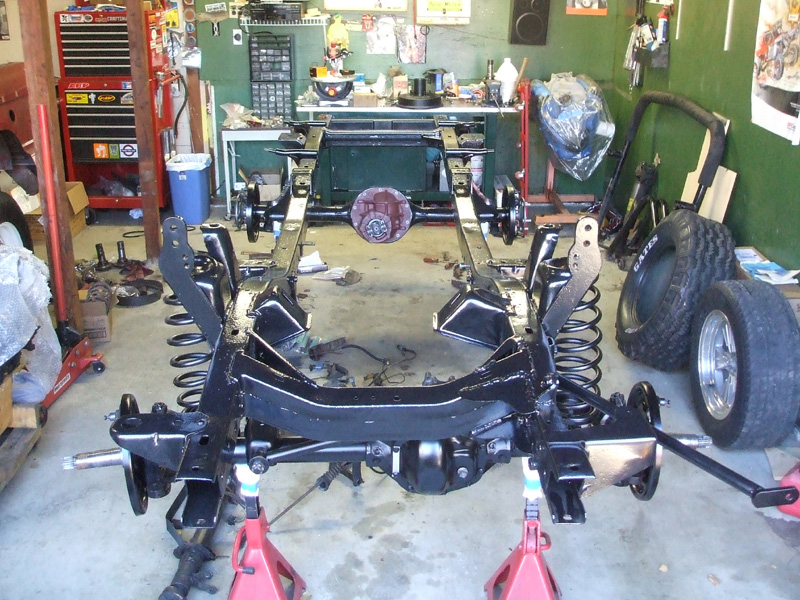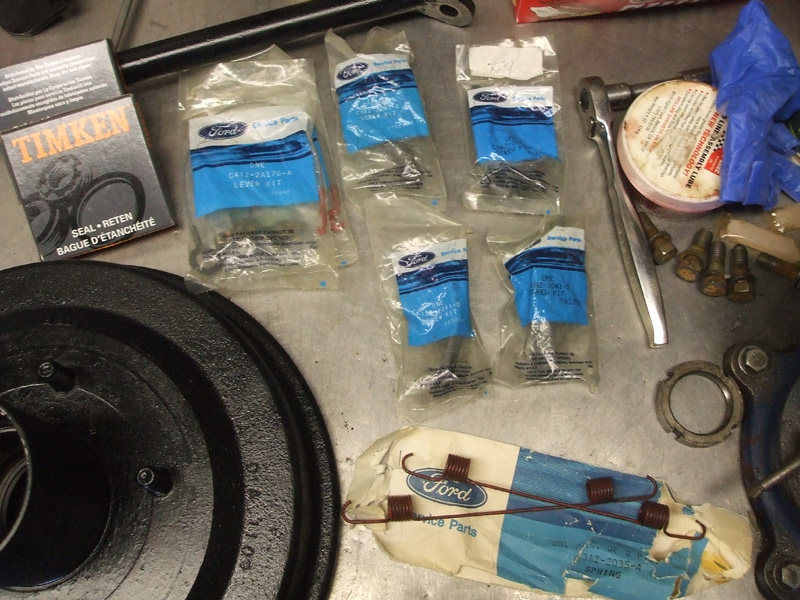 Taking a break from that I started in on the brakes. NOS parts were used where possible, in fact all the springs, adjusters and related hardware were NOS.
Finally the brakes and suspension parts made their way onto the chassis to the point it is now a roller! What a milestone! Keep checking back for more, or pick a page, any page, Page Two all the way back to The Beginning or... Page Three? ... Page Four?