For Sale 1969 Stroppe Modified Bronco "Blue Torch"
Original Propane powered, Stroppe Competition Cage, PS, AT, Axle trusses, and more!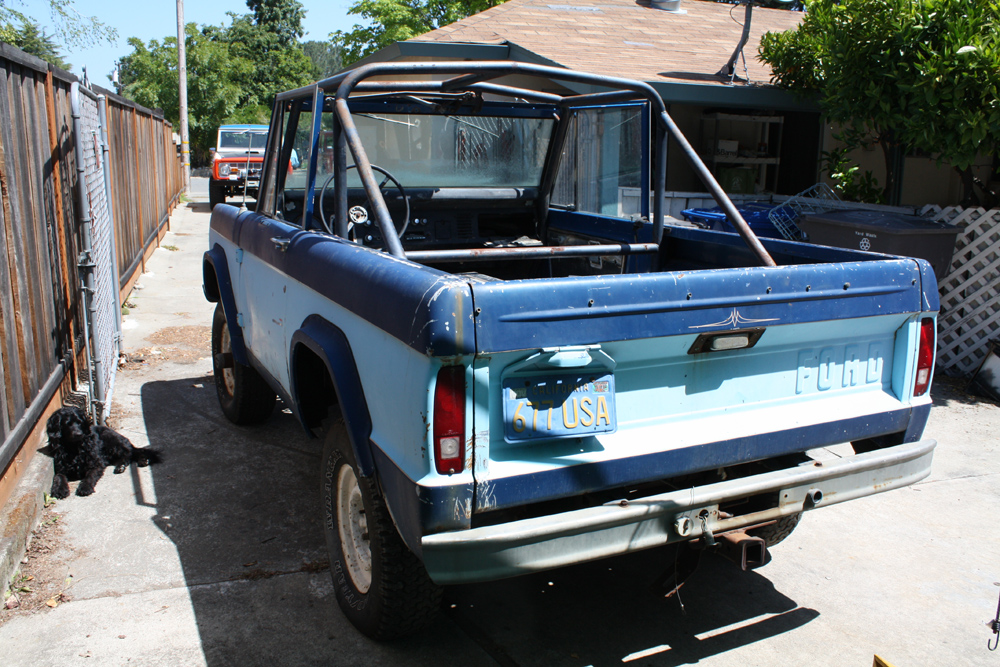 This is a very very interesting truck. Obviously went through Stroppe's shop. Sold new at Kott and Smolar Ford 15 minutes from Stroppe's Signal Hill shop. It has the competition cage, cable truss front axle, flatbar rear axle, Stroppe PS, Stroppe AT with cooler, bumper brace holes in front bumper, ran on Propane, and other neat Stroppe parts. Motor, trans and hood are missing, but the history is there. Wiring, steering, AT column and cooler and lines are all still there. Do you remember this truck? We'd love to hear from you if so: 408.515.5615.
We are currently trying to chase the history on this truck. Some more photos can be found at www.BajaBronco.com/BluePre If you remember or know anything about this truck's history please let us know... Also - note that the drivers door of this Bronco is from a production Baja Bronco - see the paint detail!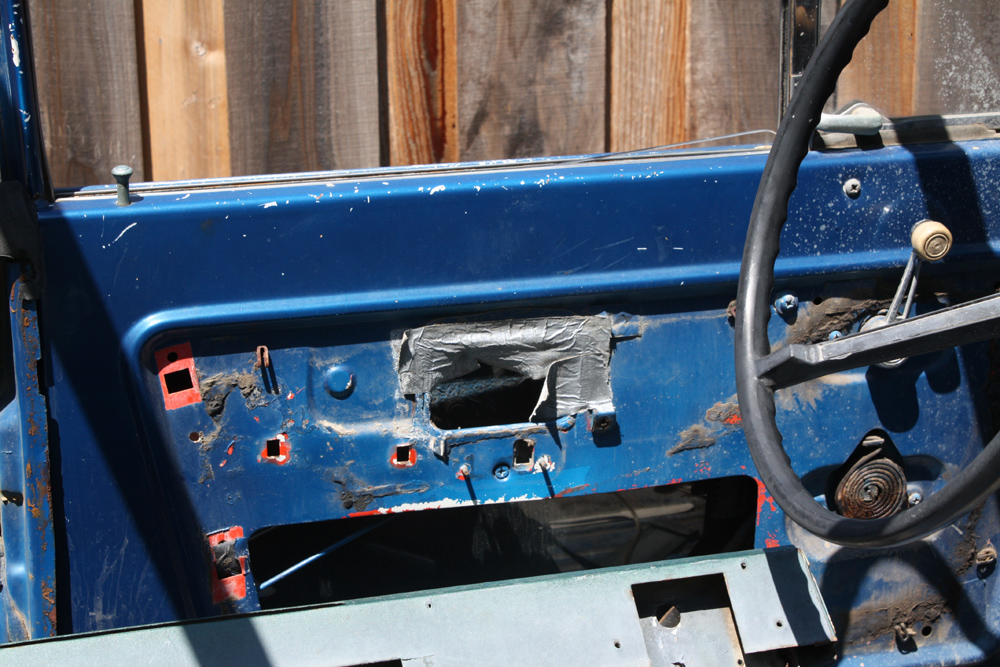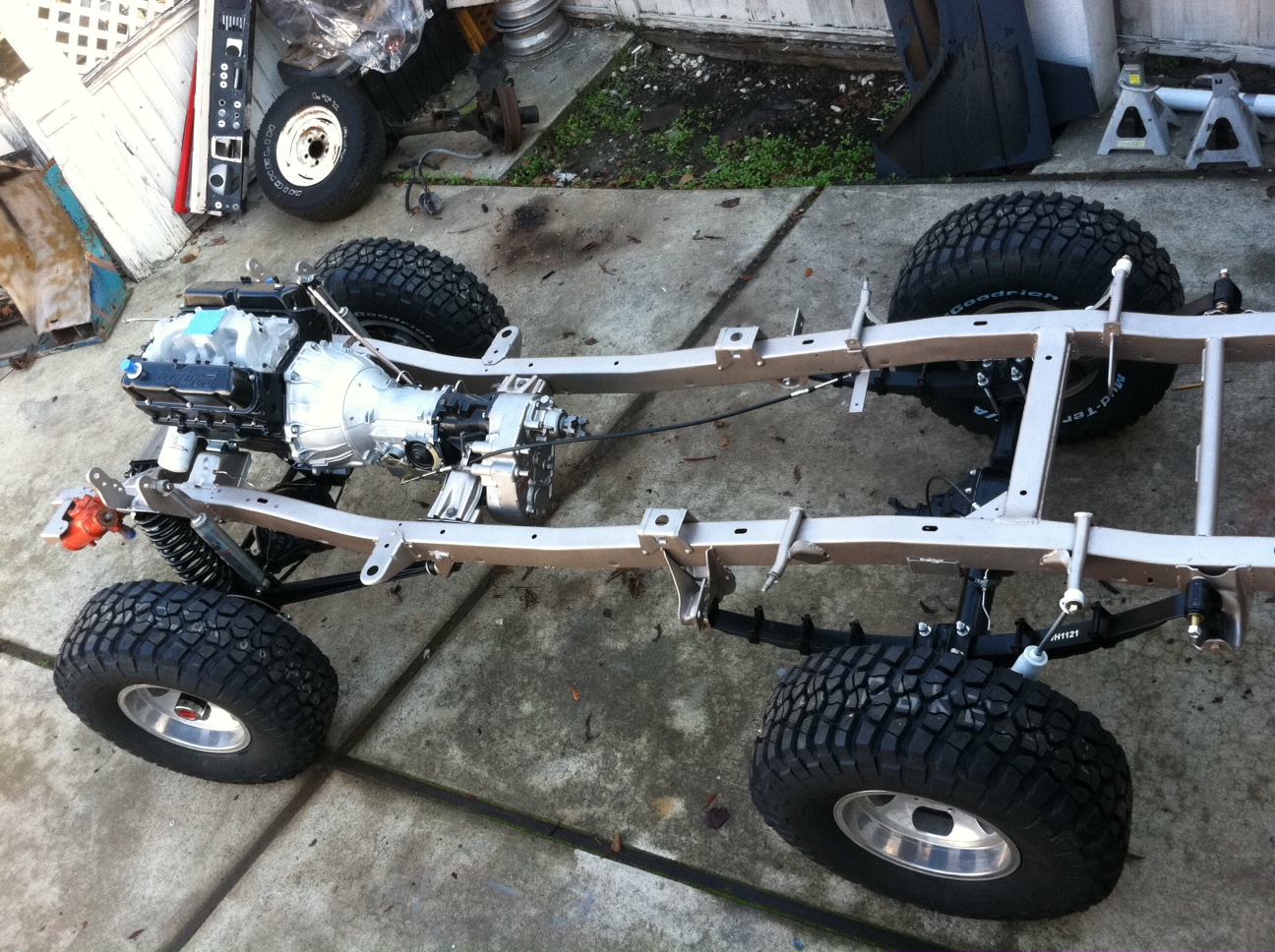 A little update here.....our good friend and client, Gary decided this Stroppe modified unit deserved to be brought, or brought back, to race trim. After purchasing it from us, he left it and had us tear it down completely to the frame. From there we restored the chassis, axles, and built it back up to Stroppe specs for a long-course desert racer. We closely followed the cues on our personal Stroppe racer to ensure that all details were correct. Here's the chassis just before the body made it's way back on.
After some fabrication work from our friends, and many many hours of painstaking detail, assembly, and testing by the extended BajaBroncos and Kaysinger Racing teams, we were ready for testing. With 40 test miles on the Blue Torch Stroppe Bronco, we headed for Mexicali and the 2013 NORRA Mexican 1000 Off-road Rally. We placed third in our class and the only damaged part was a tie rod that got bent. Not bad for a nut-and-bolt build fresh out of the shop only 24 hours before the start of the race!