Dave's '71 Stroppe Baja Bronco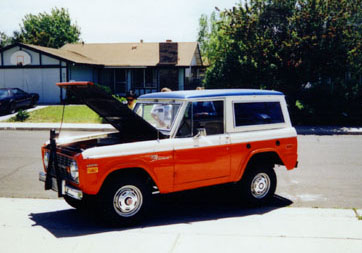 Our friend Dave Hilbert bought Tim's old Bronco! It is actually the first Baja Bronco I rode in. It started life as a basic Baja Bronco with the steel wheels, tow bar, and 3speed manual transmission with manual steering. It also has a Nodular steel rear end that is probably original. Tim bought it from the grandson of the original owner.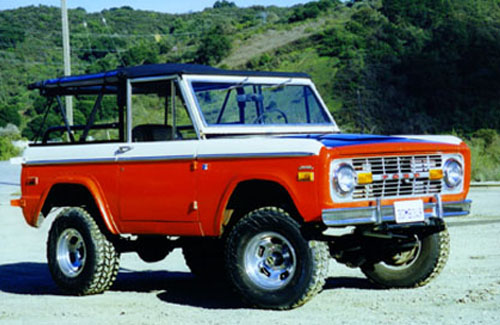 As you can see, Tim's old Baja has really come a long way from how it looked when he purchased it. Tim didn't hesitate to take the top off and rebuild the engine to high performance specs. For a while, Tim's Baja looked and moved more like a street rod than a Bronco. Baja Broncos Unlimited recently installed a 3.5" suspension lift with Rancho 9000 shocks. At the same time, Tim decided on a 1" body lift to give the original Stroppe flares extra insurance against damage from the more limber suspension. Other modifications include: 75 C4 automatic, American Racing Indys 15x8, 31" Goodyear MTs, dual exhaust with glasspacks, fully carpeted interior with Tuffy Lockbox, Alpine stereo, custom interior panels, Wet Okole seat covers over stock reupholstered seats, powdercoated Stroppe Deluxe rollbar, and Kayline Fasttrac Top. Dave plans on cleaning up some of the bodywork and enjoying the truck.