Gary's 1973 Baja Bronco Restoration
Page: 1 | 2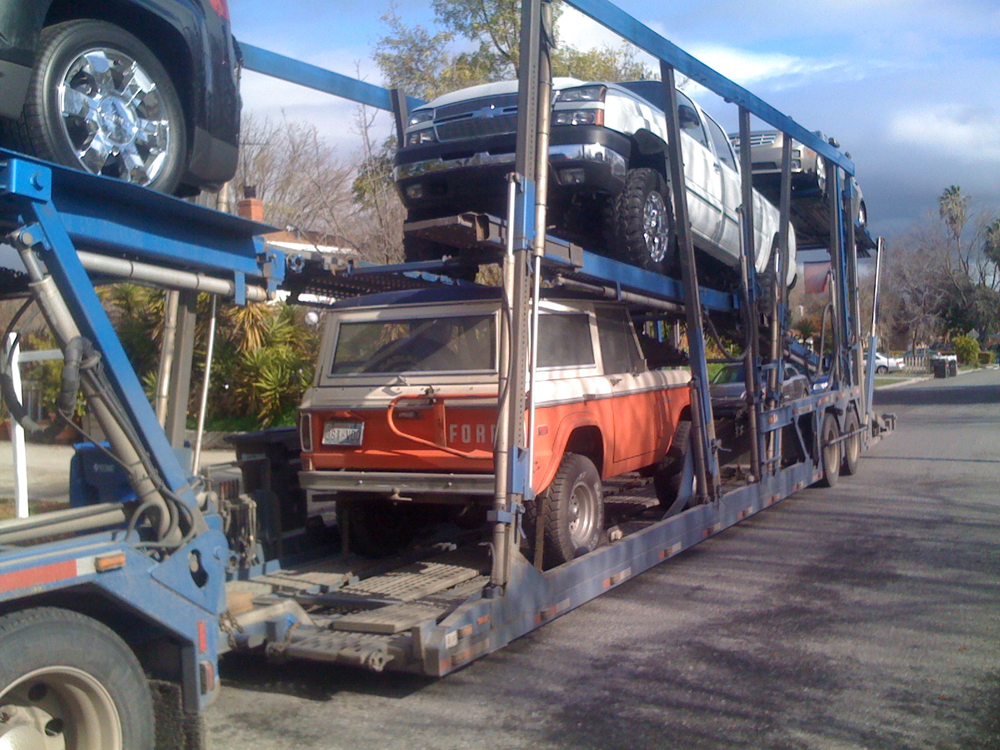 Gary contacted me last November about restoring his '73 Baja Bronco. After flying up to Washington state to meet him and see the truck, we made a plan. With the 4-speed Baja restoration in the final stages, we could start on his Baja pretty much right away. Gary's had the Baja for a few years and acquired it from a good friend who had also been an excellent custodian to this very original Baja. This April '73 Baja, has been on the Registry for a long time and had spent time in Idaho. I rarely see them this original, so that was a blessing to start with such a nice truck.
The plan is to go all the way down to the bare frame, just like I did with the '72 4-speed Baja. The frame will be powdercoated, and I'll make some upgrades from there, keeping this Baja's original flavor but adding the items that make a Bronco a pleasure to drive. It wont be a completely stock Baja restoration, but to average on-looker, it may appear that way! More on that later.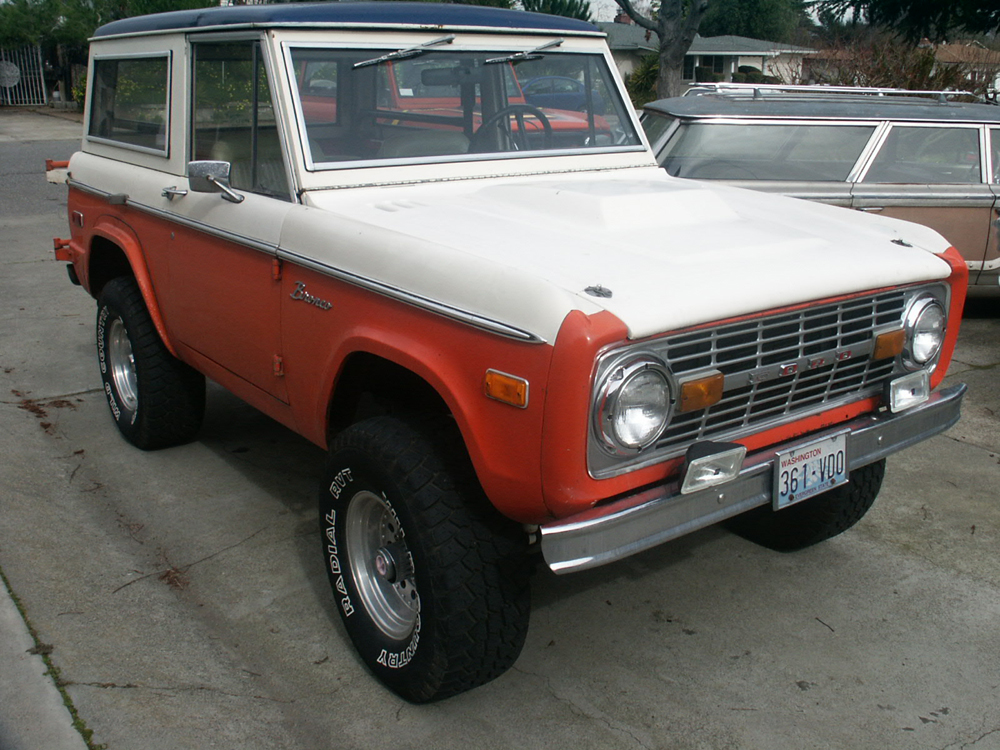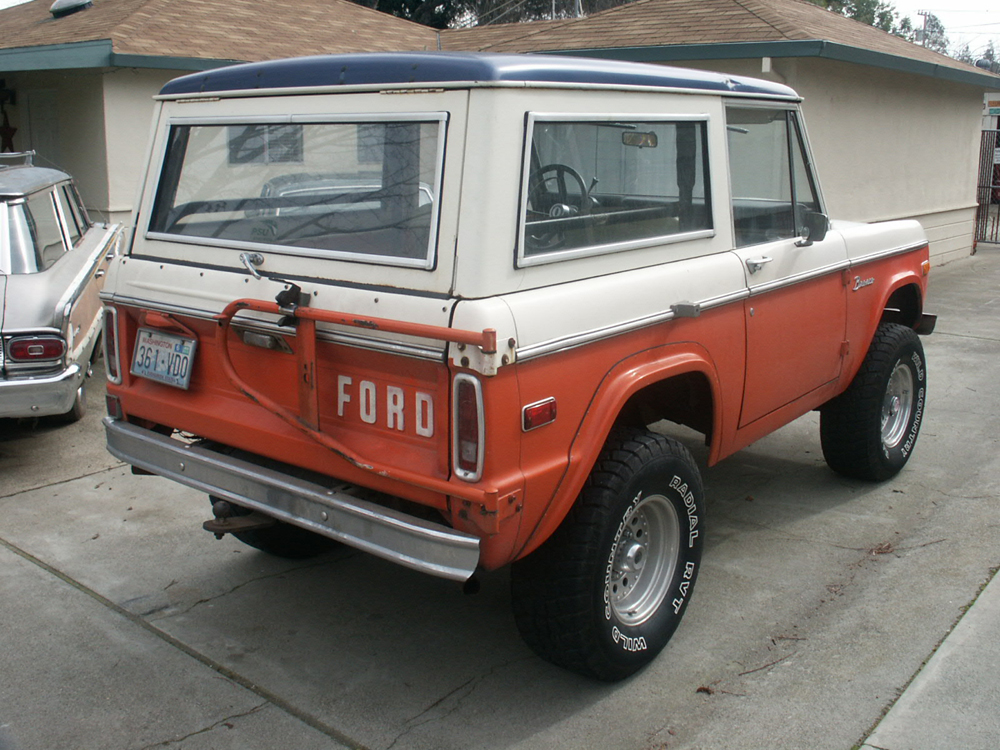 This is a neat Baja. It was sold through Parker Motors Ford, in Parker, AZ, which was Stroppe's go-to, for press vehicles, and other Fords. It's a "Consignment Baja", or one slated from Ford for Baja production and shipped with a run of other orange white and blue Broncos straight to Stroppe. Usually, when sold through Parker, it meant the Baja was picked up at Stroppe's and Stroppe simply used Parker as the selling agent, as he was not a car dealer. Usually, since the customer is standing there at Stroppe ordering the truck, there was the option to add some one-off or non-standard Baja items.
I'm sure you noticed in the previous picture this aluminum block holding on to the quarter panel. It's a Stroppe version of the "Ranch Hand" latch offered by Ford. The Ford one sits closer to the quarter and allows the tire rack to be swung to the side of the Bronco and secured.....on an UNCUT Bronco...dont try this with flares using a Ford latch as your flare will crack. The Stroppe crew remedied this situation with their version, held on with the Stroppe standard aircraft bolts and a sleeved hole in the original tire rack, complete with load spreading standoff.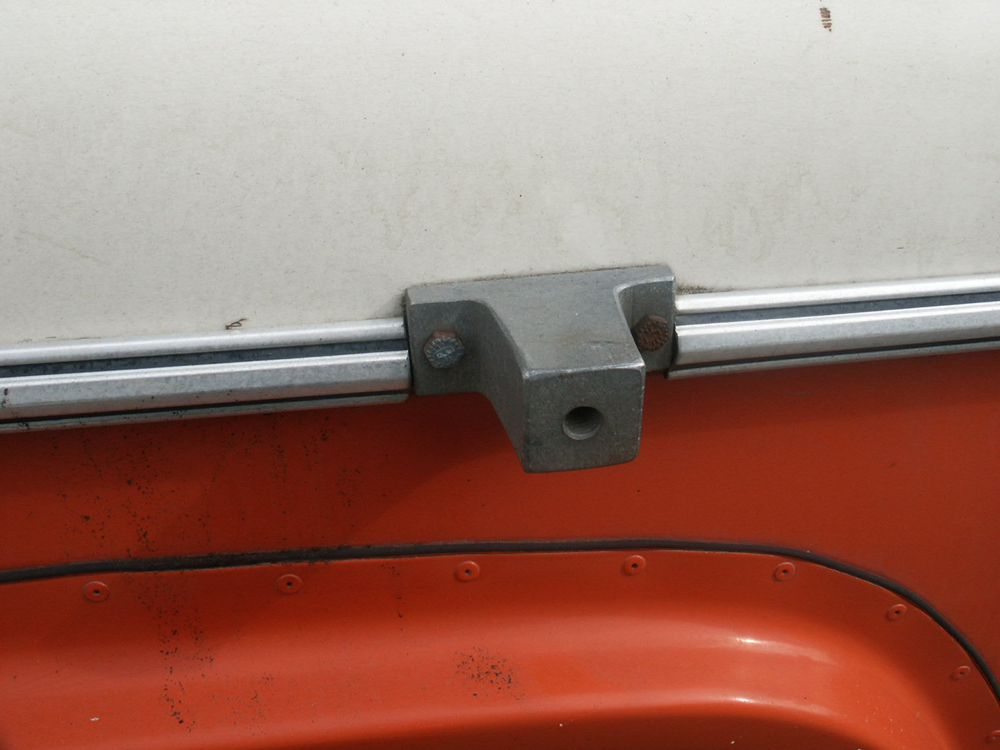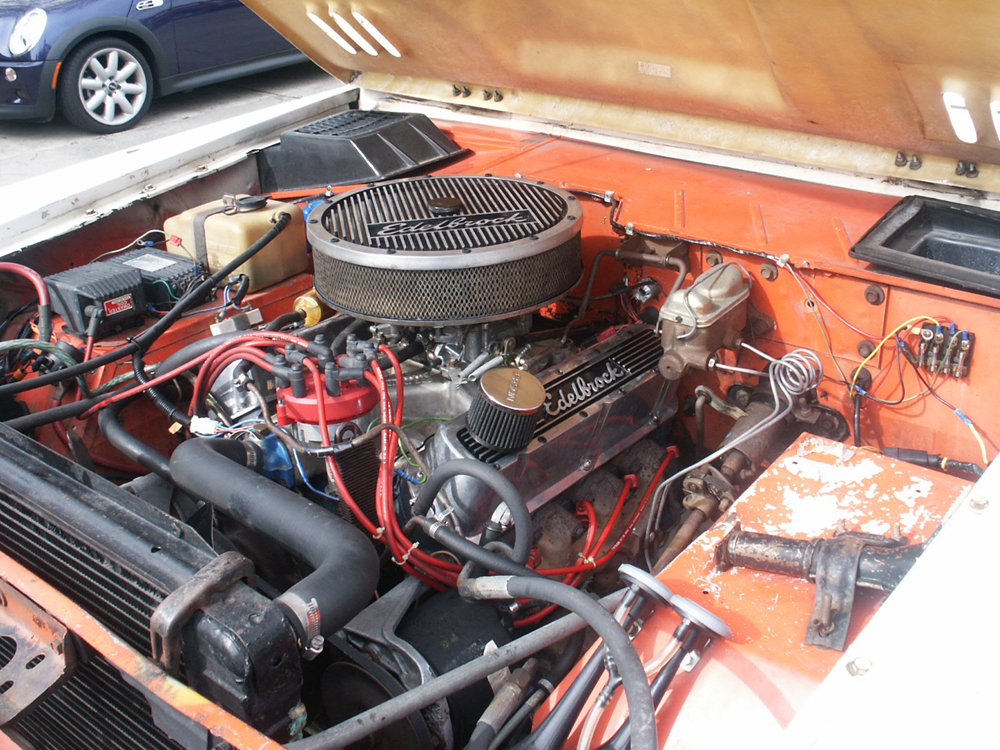 The motor is the original 302. At some point someone added the Edelbrock treatment to it. That will all go away and be replaced with the motor as Gary would have ordered it if he had bought the truck new. Thats all we'll say for now.....watch for the result!
We've got alot of work to do in the next months in terms of teardown. I'll update that as I go, showing what we find and what we come up with as the events unfold. Any questions? - Call Andrew 408 515 5615 or Email
Andrew for more information.