Jack's '71 Stroppe Baja Bronco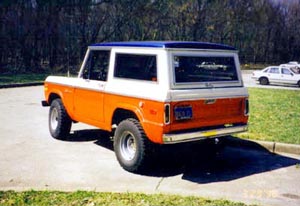 Here's Jack Niederkorn's Baja Bronco. Jack has been into Broncos for a long time and decided it was time to get a Baja, so he purchased this one out of Northern California. It's a '71 with both the automatic and the Saginaw power steering. It also has the painted steel wheels instead of the optional U.S. Indy mags.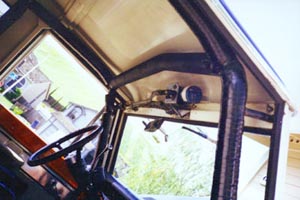 Probably the most unique thing about this truck is the Stroppe installed roll cage. It's a very nicely tucked unit that still allows for ease of entry and exit and use of the glovebox. I believe Jack's plans call for a compete restoration.